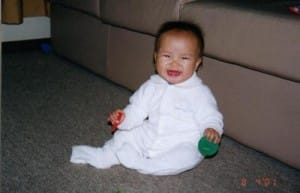 Bazi analysis and prediction number of children in a Bazi or Four Pillars of destiny chart  is a hard topic to discuss.
Chinese Astrology Bazi analysis and prediction is also known as Four Pillars of destiny. It is one of the high accuracy Chinese Astrology fortune telling tools for Chinese Astrology fortune tellers, Chinese Astrology consultants, Chinese Astrology experts, Feng Shui consultant or Feng Shui Master. whatever name or title you want to call them.
In order to help their clients achieve harmony and well-being. A good Feng Shui consultant must be also good at Chinese Astrology Bazi analysis and prediction or Four Pillars of destiny reading and analysing. Feng Shui help identify your house, your office's positive and negative areas and how to active or suppress them. Chinese Astrology Bazi or FOUR PILLARS of Destiny help identify analysing your strength, your weakness and how to improve them.
Analysing a Chinese Astrology Bazi Chart can tell a lot of things about a person's wealth, health, luck, relationship. However Bazi analysis and prediction the number of Children from a Bazi chart is hard to conclude because nowadays there is such thing called "Contraception" and "Abortion"!
When I am reading a Bazi Chart, I look at both the Wu Xing and the Ten Gods interactions in the Natal Chart and luck pillars. I read the Ziweidoushu chart of that person too. By combining Bazi analysis and Ziweidoushu analysis together, I can see more clearly of what is happening for a person from the charts.
Heaven and Earth combine with the Day Master in Bazi Analysis
I read a male chart a few weeks ago, the birth year of the person was 1990. In 2007, he was only 17 year-old. I saw a sign in his chart. In Bazi analyzing jargon it is called "Heaven and Earth combine with the Day Master." It is a very strong signal of meeting a spouse for both male and Female chart. I said you met a girl that year.
He said: "Yes, How do you know? I met my partner in late 2007. We are still together."
"If you are not careful, you are father now." I said.
"Amazing," he said "at the beginning, we did not pay attention to contraception. We did not have any prevention, thinking of not that easy of having a baby. But she was pregnant, then she had an abortion. We now pay 100% attention to that."
From this example, nowadays, due to social trend and medical advancement, it is hard to read the number of Children from a Bazi chart. However, from a Bazi analysis and prediction, a good Chinese Astrology consultant is able to tell if the children are good to their parents or not. In addition, Bazi analysing and prediction can find out which year has better change of getting pregnant.