Feng Shui Churches, this church (Church of Our Lady Oiteiro or St. Paul) was built by Portuguese Captain Duarte Coelho in 1521 in Malacca, Malaysia.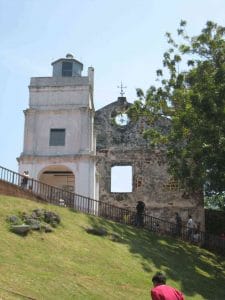 The following Church was also built by the Portuguese in 1580 in Macau.
Both Churches were not built according to Feng Shui Principals. That is why it looks like this nowadays.